There are many non-surgical treatment options for rejuvenating your skin – but there are fewer options that can effectively stimulate new collagen and achieve a brighter, more youthful appearance. If you're considering your options with skin rejuvenation, then ResurFx is one technology worth knowing about. As one of the leading aesthetic experts in the greater San Francisco area and around the country, Jennifer Fick, M.S.N., F.N.P-C, C.A.N.S can help you explore the best ways to rejuvenate your look and love your skin. Here's what to know about ResurFx and what it can help you treat.
What is ResurFx?
ResurFx is a non-ablative, fractional energy device. "Non-ablative" means that it doesn't damage the skin but rather creates gentle heat to stimulate the deep tissues of the skin. This process is aided by a fractional pattern which means it only affects certain areas of the skin, leaving the rest untouched. The device creates tiny "channels" in the skin that allow the energy to reach the deeper layers, all while maintaining an advanced cooling mechanism to prevent damage. This reduces downtime and allows you to get back to your daily activities faster. Over time, your skin will form new collagen and elastin fibers, increasing the skin's thickness and quality with a tightening effect.
What Can ResurFx Treat?
ResurFx is a great option for improving the overall look and feel of your skin. Many common skin concerns that arise from a loss of collagen, aging, or sun damage can be treated with ResurFx. Some of the most common include:
Hyperpigmentation (discoloration)
Age spots or sun spots
Surgical scars and acne scars
Fine lines and wrinkles
Loose skin
Stretch marks
It can be an effective way to treat specific concerns, or it can be a great maintenance treatment for reducing the effects of aging. Our team can help you explore the best way to incorporate ResurFx into your skin rejuvenation treatment package.
ResurFx for Stretch Marks
ResurFx is one of our most recommended treatment options for stretch marks. Stretch marks are a natural product of things like weight fluctuations or pregnancy and tend to appear on areas like the stomach, thighs, hips, or buttocks. Stretch marks occur when the deep layers of the skin stretch and break down. They are famously hard to get rid of, despite the many products you may see that promise to fade them. ResurFx is an excellent treatment option because it stimulates collagen to repair and fade the appearance of these stretch marks – an effect that can't be achieved using creams or lotions. If you have stretch marks that are still new (as in, reddish or purplish) ResurFx can be key in fading visible lines before they become more permanent.
Schedule a Consultation
At our world-class clinic in San Francisco, our team can help you explore many ways to achieve a higher level of confidence. Our professional aesthetic expert, Jennifer Fick, M.S.N., F.N.P-C, C.A.N.S, offers only the most advanced technologies and can help you develop a personalized treatment plan during a consultation. To schedule an appointment, contact our office by calling or filling out our online form.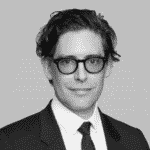 Dr. Deschamps-Braly is a board-certified plastic and craniofacial surgeon specializing in facial plastic surgery, orthognathic (jaw) surgery, and craniofacial surgery for adults and children. He is also one of the world's foremost leaders and innovators in facial gender confirmation surgery.