Cleft lip and palate is a spectrum or disorders based around the term orofacial clefting. The majority of cleft lip and palate patients do not have any genetic basis for the disease, and instead represent an anomaly during the developmental part of pregnancy not related to a gene or mutation in the genetic code.
Therefore, it should be well understood that the vast majority of children with cleft lip and palate might grow up with normal intelligence and ultimately lead productive and happy lives. Cleft lip and palate patients are cared for with a dedicated team of specialists, including a craniofacial surgeon in order to make sure that we attend to every detail of your child's care.
Most children with cleft lip and palate undergo most of their reconstructive procedures before school age, which has benefits for their psychosocial health. However, some reconstructive procedures such as corrective jaw surgery may be delayed until your child has attained their teenage years.
A detailed consultation is required to give a more adequate assessment of your child's treatment plan.
For further information or to request an appointment, please contact our San Francisco office +1.415.624.3922.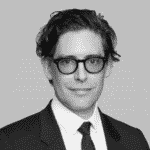 Dr. Deschamps-Braly is a board-certified plastic and craniofacial surgeon specializing in facial plastic surgery, orthognathic (jaw) surgery, and craniofacial surgery for adults and children. He is also one of the world's foremost leaders and innovators in facial gender confirmation surgery.