How Do Lip Fillers Rejuvenate and Augment the Lips?
As we age, the lips and skin around the mouth may lose volume and develop fine lines and wrinkles. Lip augmentation via injectable dermal fillers is a non-surgical procedure that adds volume and fullness to smoothen and plump out the lips to achieve a more youthful appearance. Dermal fillers are an ideal solution for lip rejuvenation — especially for those patients who may have "lipstick lines" or "smoker's lines" — deep lines radiating outwards from the lips into the surrounding skin. There are several ways to either plump or augment your lips. Your plastic surgeon or aesthetic nurse will outline your options and explain the advantages and disadvantages of each type of procedure.
Types of Lip Rejuvenation and Augmentation: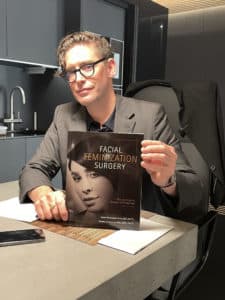 Just Published!
The wait is over! Dr. Deschamps-Braly's new book "Facial Feminization Surgery: The Journey to Gender Affirmation" is back and available now. This second edition covers the advances in facial feminization as well as helpful patient stories and is a great resource for FFS patients and their loved ones.
LEARN MORE
Who Performs Lip Filling Treatments?
All injectable lip filling treatments are performed by Jennifer Fick, FNP-C, CANS, a Board Certified Aesthetic Nurse Specialist. You can read more about Jennifer here or on her own website. Dr. Deschamps-Braly is on hand to perform dermabrasion and fat transfer lip treatments and consult in more complex cases if necessary.
Frequently Asked Questions
Can you massage lip fillers?
Are lip fillers permanent?