January Skin Recovery
The holidays are over and now what? You are likely looking at the year ahead, booking your calendar with important social occasions and celebrations. The beginning of the year is an ideal time to think about reversing some of the effects of the celebratory previous months. Maybe too little sleep, a bit lax on your skin care program, and a possibly a bit more celebrating than you planned?
Is Your Skin Dry?
Your skin needn't participate in Dry January! This is the perfect time to rejuvenate, hydrate, and restore your skin's natural balance and recover from the holiday shenanigans. Given that you have a lighter social calendar, planning procedures that have some downtime, such as IPL/laser or micro needling treatments can be less challenging. Typically, you should plan for 2-4 days of social downtime for these procedures, depending on which procedure you and your provider choose, and the degree of intensity you wish to pursue. A more intense treatment will have somewhat more downtime, while a less intense treatment will give your skin a boost and you won't miss a beat (albeit with a touch of concealer)!
Tips For Skincare
We generally recommend a series of three treatments spaced 3-4 weeks apart for the best improvement in redness, pigmentation and collagen stimulation. We offer a package discount of 10% off three treatments when purchased together. The treatments don't expire, and often patients will schedule two treatments sequentially, and then plan the final treatment 3-6 months later as a booster.
Time To Help Your Skin
This is a GREAT time to resume using prescription topicals, such as tretinoin (Retin-A) and hydroquinone to brighten the skin, exfoliate, and prepare and maintain the results of other skin treatments. Although we are less sun exposed during the winter months, it is still very important to wear sunblock daily and to reapply if you participate in winter outdoor activities. Sunblock protects your skin not just from UV rays, but also preserves the effects of medical grade treatments and prescription skin care topicals. Your sunblock should contain a mineral blocking agent, such as titanium or zinc for the best protection.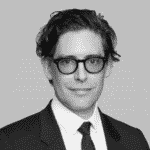 Dr. Deschamps-Braly is a board-certified plastic and craniofacial surgeon specializing in facial plastic surgery, orthognathic (jaw) surgery, and craniofacial surgery for adults and children. He is also one of the world's foremost leaders and innovators in facial gender confirmation surgery.