The Story of Our Patient's Facial Feminization Was Featured in The New Yorker Magazine
"Abby Stewart sometimes thought that she was born to be a teacher. At the small college in Colorado where she was an instructor in the biology department, she enjoyed preparing lectures for business or history majors who were simply fulfilling a requirement by taking her course in anatomy and physiology. She worked hard to prove to these students that they should still care about biology, and one way she captured their attention was by describing natural phenomena that, at first glance, might seem peculiar. She revealed that clown fish—like Nemo, in the Pixar movie—are hermaphrodites, starting out as male but sometimes becoming female as they mature…" Continue reading on The New Yorker's website.
To learn more, contact our office.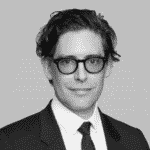 Dr. Deschamps-Braly is a board-certified plastic and craniofacial surgeon specializing in facial plastic surgery, orthognathic (jaw) surgery, and craniofacial surgery for adults and children. He is also one of the world's foremost leaders and innovators in facial gender confirmation surgery.