We are very excited to announce we have upgraded our micro needling technology! The SkinPen® was the first FDA approved micro needling device and has been a leader in the industry, setting the standards for safety and efficacy. The SkinPen® developed the first FDA approved treatment protocol, ensuring consistent, replicable results that have been proven with clinical trial data.
What is Microneedling?
Micro Needling is known as "percutaneous collagen induction therapy" (PCIT), and is a non-invasive treatment utilizing serial micro-punctures to induce the body's own endogenous collagen production. The SkinPen® is a 'Class I FDA-approved medical device that is ideal for non-surgical treatment of various skin conditions such as aging (wrinkles and fine lines), scarring (acne and surgical scars), stretch marks and hyperpigmentation. There is also a new indication for the SkinPen® for the treatment of neck wrinkles.
Clinical Studies for Microneedling
Clinical studies have shown that micro needling can be as effective as ablative and non-ablative treatments like fractional laser treatments and intense pulsed light (IPL) in stimulating collagen and elastin production. Therapeutic effects include reduction in the appearance of fine lines, acne scars and pore size and overall improving the general appearance of the skin.
What is the Downtime?
We encourage patients to plan for two to three days of social downtime to account for facial redness and swelling, followed by some dry flakiness. In a few days, the skin will look and feel softer, smoother, and more toned. For most patients, a series of three treatments are scheduled approximately four weeks apart to ensure optimal collagen stimulation and to yield the best possible aesthetic outcome. In cases where acne, surgical scars or stretch marks are targeted, more treatments may be necessary and often prescription topical creams such as tretinoin are used to prepare the skin and enhance treatment results.
Special Notes on Microneedling
SkinPen® is the first FDA approved micro needling device and the first FDA approved micro needling protocol.
SkinPen® Efficacy:
The device's power, ability to maintain a consistent skin penetration speed
Maintain sharpness of the needles for a consistent time
Climically proven to improve wrinkles
SkinPen® Safety:
Validated to prevent backflow from the cartridge to the handpiece
Has a disposable bio-sheath to protect the handpiece from fluid transfer
Single use lockout feature, cannot allow reuse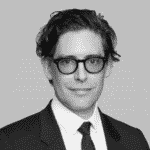 Dr. Deschamps-Braly is a board-certified plastic and craniofacial surgeon specializing in facial plastic surgery, orthognathic (jaw) surgery, and craniofacial surgery for adults and children. He is also one of the world's foremost leaders and innovators in facial gender confirmation surgery.