IPL (intense pulsed light) is a form of light therapy used for non-surgical facial rejuvenation. Powerful light energy is used to target a variety of skin conditions, including rosacea and pigmentation caused by sun damage and other factors. The results can last for a year or more with proper maintenance to protect the skin from future damage.
What is an IPL Photofacial?
The IPL Photofacial uses non-invasive light energy in varying wavelengths to rejuvenate aging skin on the face and body. Intense pulses of light target spots and blemishes caused by excess melanin, the dark pigmentation in your skin and hair. Overproduction of melanin is responsible for sun spots, melasma, brown spots and other forms of skin discoloration. IPL can also target broken capillaries or visible blood vessels on the skin to improve skin redness and uneven skin tone associated with rosacea.
As the light energy heats the skin, collagen production is also stimulated. Collagen is a protein in the skin that gives it elasticity, firmness, volume, and a youthful appearance. New collagen growth resurfaces the skin with healthy tissues for a smoother, glowing complexion. This makes an IPL Photofacial an effective treatment for improved skin tone and texture.
What to Expect During IPL Photofacial Treatment
Before receiving an IPL Photofacial, patients will consult with our board-certified aesthetic nurse practitioner, Jennifer Fick. We utilize the Lumenis M22 IPL system with settings customized to
each patient's Fitzpatrick skin type and the specific concerns they wish to treat.
The IPL treatment takes 20-30 minutes, and a topical numbing cream will be applied to minimize discomfort during treatment. The handpiece emits emits pulses of light energy and you will feel a pulse of heat and see a flash of bright light. Once your treatment is completed, you can resume most of your normal activities immediately.
Maintaining Your IPL Photofacial Results
After IPL treatments, the treated spots will gradually darken and flake off about 7-10 days after treatment. To protect your healing skin and maintain optimal results, follow these recommendations:
Don't Pick at Your Skin
As the pigmented lesions darken and flake off, you might be tempted to pick at them. Doing so could damage your skin and increase the risk of scarring. Apply a generous layer of moisturizer to prevent uncomfortable dryness and help your skin heal. Let the skin flake at its own pace and the wait will be worth it.
Avoid Sun Exposure
Sun exposure is one of the main causes of hyperpigmentation and early skin aging. After an IPL Photofacial, your skin will be more sensitive to the sun and direct exposure could cause
post-inflammatory hyperpigmentation. While your skin is healing (and after), it is important to use a broad-spectrum sunscreen with SPF 30-50 to protect your skin.
Use Medical-Grade Skincare
Medical-grade skincare products have a higher quantity of active ingredients than
over-the-counter products. This means that they are more effective for intended uses like skin brightening, firming, hydration, and other anti-aging benefits. Using medical-grade skincare after an aesthetic treatment is a great way to maintain results and preserve youthful-looking skin.
Schedule a Consultation
At The Deschamps-Braly Clinic in San Francisco, Jennifer Fick, M.S.N., F.N.P-C, C.A.N.S, offers cutting-edge technology and treatments to help our patients improve and maintain the quality of their skin. Schedule an appointment today to discuss your personalized treatment plan and learn more about how you can benefit from an IPL Photofacial.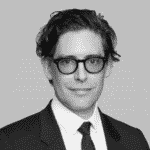 Dr. Deschamps-Braly is a board-certified plastic and craniofacial surgeon specializing in facial plastic surgery, orthognathic (jaw) surgery, and craniofacial surgery for adults and children. He is also one of the world's foremost leaders and innovators in facial gender confirmation surgery.