Five Questions to Ask Yourself Before Booking a Consultation
The choice to undergo surgery needs to be considered very carefully. Your initial consultation with Dr. Deschamps-Braly will involve an in-depth examination and screening to determine if you are a good candidate for surgery. To save yourself time (and expense) we have compiled a list of 5 critical questions to ask yourself before booking your consultation. If you do not feel confident about addressing any of these five topics surgery may not be a good procedure for you at this time.
1. Are You Physically Healthy?
Before you decide to move forward with plastic or craniofacial surgery, Dr. Deschamps-Braly will need to determine if you are in good overall physical health. Maintaining a healthy lifestyle is important for surgery preparation and recovery. Depending on your health history and/or medical conditions, you may need to get additional clearance or testing in order to move forward with surgery from your PCP, therapist, orthodontist, etc. All potential patients must have the strength and constitution needed to make a full and rapid recovery.
2. What Are Your Expectations for Surgery?
Plastic surgery is not a miracle cure. Although surgery can dramatically alter one's physical appearance it is not a panacea for any existing inner psychological conditions. Plastic surgery will not 'fix' any insecurities you might be suffering from. And while it might seem like a good way to address these issues, it is very important to know that surgery will not solve them. Ultimately, you will still be you.
Therefore, it is important to be honest and authentic with yourself about your expectations and the very specific reasons why you want surgery. During your consultation, Dr. Deschamps-Braly will discuss your expected results, risks, and potential benefits of surgery. It is important that the doctor and patient share the same aesthetic views. This is why your initial consultation is key to determining if you are the right candidate for surgery.
3. Do You Have Emotional Support?
Having a strong support system is very helpful around the time of surgery. Your surgery planning and recovery is an extensive process and will go smoother if you have friends and family to help you through it. You may also want to prepare yourself for the inevitable emotional "ups and downs" that will definitely arise throughout the post-op recovery process.
4. Can You Afford to Have Surgery at This Time?
We never want our patients to go into overwhelming debt to be able to afford their surgery. Surgery is stressful enough without the burden of debt weighing you down!
Our practice does not contract with any insurance providers so all of our patients are personally and fully responsible for payment of all fees and costs related to our services and medical care. If you are planning to rely upon an insurance provider we will require an advance deposit and we may offer to submit a "prior authorization" request to the provider. However, a "prior authorization" is not a guarantee of payment. Therefore you should have sufficient funds available to cover all fees and costs related to your surgery should your request be denied.
Read more about finance and insurance for surgery.
5. Research is wise, but 'Surgeon Shopping' obsessing can be detrimental.
Electing to undergo plastic or aesthetic craniofacial surgery is one of the more important decisions you will make in your lifetime. Educating yourself on the various options for procedures and surgeons is advised to ensure your confidence when making your decision. It is always a good idea to seek out more than one opinion. However, when the situation is such that you are not getting the answer you want from more than one surgeon, then you may want to reassess your goals.
We sometimes find a level of distrust with some patients who seek out multiple consultations. They simply don't trust their doctors. This is a bad situation for both the patient and the surgeon. Getting many opinions from multiple surgeons can easily overload a person and the resulting confusion and anxiety may lead you to make a poor decision regarding surgery. We recommend that you consult with one or two reputable professionals and then consider their recommendations carefully before making any final decisions.
Read more about what to expect at your initial surgical consultation.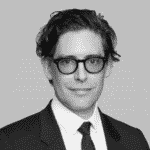 Dr. Deschamps-Braly is a board-certified plastic and craniofacial surgeon specializing in facial plastic surgery, orthognathic (jaw) surgery, and craniofacial surgery for adults and children. He is also one of the world's foremost leaders and innovators in facial gender confirmation surgery.