IMAGE SOURCE : STILLE
STILLE Instruments: Setting a High Standard
STILLE Instruments are the highest quality surgical instruments available in the world. They are created to provide the sharpest, most precise cutting while reducing surgical hand fatigue. Based in Sweden, STILLE has been developing and creating leading edge medical devices since the 1800s.
The Importance of Quality Instruments
Dr. Deschamps-Braly could be described as a perfectionist. He performs highly specialized plastic and craniofacial procedures. And, in order to achieve the best possible results, he only uses the highest quality surgical tools available.
As a surgeon, tools and instruments are almost an extension of your hands and you want the best "feel-driven" option available. STILLE tools including forceps, needle drivers, and scissors offer precise movement and tactile feedback in a different way than other instruments.
Because he is so particular about the tools and instruments he uses on patients, Dr. Deschamps-Braly only uses STILLE and KLS Martin instruments, even taking them with him when he performing surgery outside of his office. He is also a STILLE Ambassador, representing the brand within the medical community.
What sets STILLE Instruments apart?
STILLE instruments are so lightweight and precise that they eliminate two of the most common frustrations that surgeons face: fatigue and "pulling" on the skin. Holding a lighter instrument that requires less force reduces weariness in the hand while operating.
When using an instrument to cut skin, Dr. Deschamps-Braly wants it to glide effortlessly, particularly when performing facial procedures. To ensure he is happy with the performance of his tools, the doctor relies on the unparalleled expertise of STILLE.
In fact, Dr. Deschamps-Braly worked directly with the experts at STILLE to design and create his own instruments, perfecting every detail of his surgical tools. Combining his surgical expertise with world-class personalized instruments means the best possible results for patients.
Maintaining STILLE Instruments
Dr. Deschamps-Braly oversees the creation and development of his tools, working directly with STILLE to design his own instruments. Unlike other surgeons, he does not use any other tools or implements, nor does he allow any other surgeons to use his instruments.
He personably cares for and maintains the instruments, regularly sharpening them by hand, ensuring they are always at peak performance. You will not find this level of care and attention to detail anywhere else.
Call our office in Downtown San Francisco:
To make an appointment with Dr. Deschamps-Braly, please contact our San Francisco office +1.415.624.3922.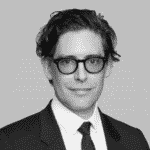 Dr. Deschamps-Braly is a board-certified plastic and craniofacial surgeon specializing in facial plastic surgery, orthognathic (jaw) surgery, and craniofacial surgery for adults and children. He is also one of the world's foremost leaders and innovators in facial gender confirmation surgery.