Rhinoplasty for Persian (Iranian) Noses
Rhinoplasty ("nose job" or nasal surgery) is very popular with Iranians, or Persians, with Iran having one of the highest rates of nasal surgery in the world. As a consequence, people with a Persian or Iranian background are very knowledgeable and savvy about the look they want to achieve with rhinoplasty. There are large Persian communities in the United States, including in Los Angeles, who actively seek to change the shape and size of their noses for various reasons.
Even though one of the most common plastic surgeries, a typical nose job is one of the most difficult of all plastic surgery procedures. Surgeons need technical excellence and a sense of artistry to understand how to design a new nose that will suit you and take into consideration your cultural background.
Dr. Deschamps-Braly has extensive experience in plastic surgery and rhinoplasty for people of all major ethnicities and has the flexibility to adapt his work to suit a range of needs for people with a Persian or Iranian background.
His training in three surgical disciplines enables him to combine surgical experience and artistry with an understanding of the differences in the proportions of facial features to provide a result that best suits his clients' needs.
Reasons People with Persian Backgrounds may seek a Nose Job
For many years, plastic surgeons created the same shape nose for every client and often that nose was based on a Caucasian or "white" standard. However, a good surgeon should listen and understand your needs and design a nose in harmony with the rest of your face and, if you prefer, with aesthetics that suit your ethnic or cultural background.
People consider a "nose job" for a range of reasons such as:
Changing the size and shape of the nose to improve the appearance of the face
Correcting impaired breathing, snoring or sleep apnea caused by structural characteristics present at birth
Correcting structural changes caused by accidents or injuries
Many people of Persian or Iranian background prefer their new nose to look totally natural–as if they haven't even had a nose job procedure. They also have major concerns about the possibility of complications or the need for additional work or revision after rhinoplasty.
To ensure the best possible result, choose a surgeon with diverse experience who listens to your needs and has the flexibility to design a surgical approach to suit you and your face.
A Personalized Approach to Rhinoplasty for People with a Persian Background
Of course, everyone's nose and face are different, but people with a Persian background who want rhinoplasty may have nasal features including:
a crooked nose
a drooping tip
a bulbous tip
a bump on the bridge of the nose (dorsal hump)
a nose that is too large, long or wide
No matter the size and shape of your nose, Dr. Deschamps-Braly will listen to your concerns and conduct a thorough physical examination of your nose and photograph you from several angles, including your profile and other features.
If your nose job is successful, your new nose should always be in harmony with the rest of your face. Some people with a Persian or Iranian background prefer their new noses to be in keeping with their cultural identity, while others do not. Once Dr. Deschamps-Braly understands the changes that you would like, he will use his vast experience and artistry to design a nose that he believes will give you the best possible result.
Want to know more about nasal surgery?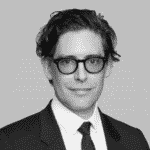 Dr. Deschamps-Braly is a board-certified plastic and craniofacial surgeon specializing in facial plastic surgery, orthognathic (jaw) surgery, and craniofacial surgery for adults and children. He is also one of the world's foremost leaders and innovators in facial gender confirmation surgery.