Latisse has been available since 2008 to improve the thickness, length, and density of eyelashes. It contains bimatoprost, the same active ingredient in an ophthalmology eyedrop used to treat glaucoma (Lumigan). Patients using Lumigen for glaucoma found that their lashes were fuller, darker, and longer. Which is very noticeable if you only have glaucoma in one eye!
The active ingredient in Latisse, bimatoprost, is a synthetic prostaglandin that prolongs the growth phase of the eyelash hair cycle and increases the number of eyelash hairs that grow, making lashes thicker and longer. When applied along the base of the upper eyelashes, Latisse gradually improves the appearance of the lashes by making them longer, thicker, and darker over time. Most patients begin to see results after 8-12 weeks of daily use, with full results visible after 16 weeks.
Latisse can also be used for the eyebrows! Anywhere hair follicles are present (except in cases of alopecia or other hair loss conditions) Latisse can stimulate hair growth. Many of my patients are using Latisse to stimulate their brow hairs as well. That said, it is imperative to be quite specific about where you place it, as ALL hair follicles will be stimulated where it is placed!
It's essential to follow the application instructions provided by your healthcare provider carefully to achieve the best results and avoid potential side effects such as redness, itching, or darkening of the skin around the eyes. There is no need to apply Latisse to the lower lash line, as transference will happen when the product is placed along the upper lash line. I typically recommend patients use Latisse every other day for the first two weeks to acclimate to the product and to reduce the potential irritation that can result from the initial use.
While there are over-the-counter products purportedly claiming to create lash growth, the active ingredient used is not FDA-approved and their safety and effects are not well documented. Latisse is only available by prescription, so must consult with a licensed healthcare provider before using it. Additionally, if you have other eye issues and are being supervised by an ophthalmologist, you should have their clearance before using Latisse.
We carry Latisse in our office, so contact our office at 415-624-3922 to schedule a consultation with Jennifer Schaefer-Fick, FNP to discuss starting Latisse today!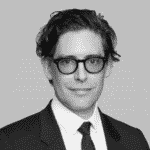 Dr. Deschamps-Braly is a board-certified plastic and craniofacial surgeon specializing in facial plastic surgery, orthognathic (jaw) surgery, and craniofacial surgery for adults and children. He is also one of the world's foremost leaders and innovators in facial gender confirmation surgery.