Both microneedling and PRP (Platelet Rich Plasma) are known to make significant improvements in the skin's tone and texture. These treatments are often combined to further stimulate new skin cell and collagen growth. You may have heard of this combination treatment referred to as a "vampire facial," popular with celebrities and discussed in major publications. But what is the difference between microneedling alone and microneedling with PRP, and which option should you choose?
Benefits of Microneedling
Professional microneedling treatments with our aesthetic nurse specialist, Jennifer Fick, are completed using a mechanized pen-like device with a disposable cartridge containing very fine needles. Treating the skin with these tiny needles creates microscopic perforations in the skin's surface, triggering the body's natural healing response. There is no damage to the skin as the treatment is causing a controlled "injury" to the skin structures. The result is new skin cell, elastin, and collagen growth—for this reason, microneedling is also referred to as "collagen induction therapy." A topical medical grade serum is applied before and after the microneedling treatment. Microneedling allows the serum to penetrate more deeply through the new channels created by the needles, increasing its effectiveness.
Microneedling can address common concerns including acne scars, hyperpigmentation, enlarged pores, burn scars, and even alopecia. In addition, microneedling treatments can reduce signs of aging like sun spots and fine lines and wrinkles.
Benefits of Microneedling with PRP
PRP, or platelet-rich plasma, is a concentrated serum processed from the patient's own blood. PRP works by utilizing the patients' own natural platelets to instruct the body to create new collagen for tauter, smoother, and better toned skin. The PRP works by targeting the "injured" area caused by the micro-needling. The plasma serum behaves the same way the body would respond if there were an actual injury by rushing to aid the area in need by releasing growth factors and stimulating the production of new collagen. This is especially beneficial for patients who have concerns like scarring or deeper-set wrinkles, as PRP aids in repairing damaged tissues.
The use of Platelet Rich Plasma (PRP) delivered directly to the dermis enhances the micro-needling treatment for expedited healing and strengthening the skin's tissue. The PRP also has factors which stimulate the blood supply to the skin to create a look of glow and overall refreshing rejuvenation.
Which Should I Choose?
Jennifer Fick often recommends microneedling with PRP over one of the two options alone. Combining these treatments allows for more effective results as well as a faster recovery time. In particular, the combination of microneedling with PRP is often strongly recommended for patients who have more severe concerns they would like to treat, such as scarring or deeper lines and wrinkles or significant sun damage. In contrast, those who have only minor concerns in their complexion, such as dullness or preventing aging signs before they appear, may see the results they are looking for from microneedling alone. The best treatment option varies for each unique patient, which is why an in-person consultation is so important. During your consultation, Jennifer will evaluate your concerns and skin type and determine a tailored treatment plan that will meet your needs and achieve your goal results.
Schedule a Consultation
To learn more about microneedling with PRP, schedule a consultation with Jennifer Fick, MSN, FNP-C, CANS at the Deschamps-Braly Clinic. Call our San Francisco office at (415) 877-6585 to schedule your appointment.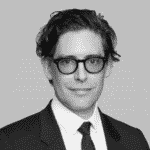 Dr. Deschamps-Braly is a board-certified plastic and craniofacial surgeon specializing in facial plastic surgery, orthognathic (jaw) surgery, and craniofacial surgery for adults and children. He is also one of the world's foremost leaders and innovators in facial gender confirmation surgery.