Plastic surgery is an important treatment option for many patients who experience gender dysphoria. The World Professional Association for Transgender Health (WPATH) has identified high standards of care for transgender or gender minority patients, which includes plastic surgery options such as facial masculinization surgery or facial feminization surgery. The goal of these treatments is to achieve "lasting personal comfort with the gendered self, in order to maximize overall health." At the Deschamps-Braly Clinic, Dr. Deschamps-Braly and certified aesthetic nurse specialist Jennifer Fick offer several gender-affirming treatment options.
Facial Masculinization Surgery
For transmen and transmasculine patients, facial masculinization surgery includes a wide range of options to relieve dysphoria by creating a more traditionally masculine look. As a craniofacial surgeon, Dr. Deschamps-Braly performed the first-ever complete facial masculinization surgery in 2015. Since that first procedure, he has helped countless patients with customized surgeries according to their unique needs. Facial masculinization surgery may include any of the following:
Jaw contouring
Adam's Apple implant
Facial Feminization Surgery
Facial feminization surgery can be tailored to each patient's goals and unique needs. Guided by Dr. Deschamps-Braly, a transwoman or transfeminine patient may choose a variety of soft tissue, craniofacial, or even non-surgical procedures to create a more feminine look. Some common options for facial feminization surgery include:
Forehead reduction or contouring surgery
Cheek augmentation or reduction
Chin contouring
Fat transfer
Hairline lowering
Lip lift or augmentation
Jaw contouring
Tracheal shave (Adam's Apple reduction)
Choosing Gender Affirmation Surgery
Surgery isn't right for everyone, and not all transgender or gender minority patients feel the need to undergo a surgical procedure to affirm their identities. If you are unsure, non-surgical procedures are a great option. Results from options like dermal fillers are not permanent, meaning that you can choose not to continue receiving injections or undergoing treatments if you decide that the procedures are not right for you.
Multidisciplinary Care for Transgender Patients
Coordinated care with multiple health professionals is key for patients who experience gender dysphoria. This includes care in areas including mental health, endocrinology, and more in addition to gender-affirming surgeries. Ideally, your healthcare team will work together to help you reach your best possible health and happiness.
While Dr. Deschamps-Braly offers facial feminization and facial masculinization surgeries, there are several other surgical procedures that patients may choose to undergo as they transition. These include "top surgery" to create a masculine chest or feminine breasts as well as "bottom surgeries" for genital reconstruction. These procedures are not available at the Deschamps-Braly Clinic; however, Dr. Deschamps-Braly can recommend surgeons or practices as needed.
Schedule a Consultation
Each facial feminization or facial masculinization surgery is unique to the patient. As such, Dr. Deschamps-Braly prioritizes a thorough in-person consultation to create a tailored surgical plan to achieve the best possible results. To schedule your consultation at the Deschamps-Braly Clinic in San Francisco, call our office at +1 (415) 877-6321.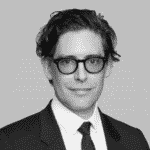 Dr. Deschamps-Braly is a board-certified plastic and craniofacial surgeon specializing in facial plastic surgery, orthognathic (jaw) surgery, and craniofacial surgery for adults and children. He is also one of the world's foremost leaders and innovators in facial gender confirmation surgery.