Since the first facial feminization surgery, countless patients have benefited from the continuous advancement of the procedure and its techniques. Dr. Deschamps-Braly trained under and worked alongside surgeons who developed some of the earliest facial feminization techniques, and patients of the Deschamps-Braly Clinic put their trust in this expertise. If you are considering facial feminization surgery, you may be interested in learning the history of this procedure before scheduling your own consultation.
The First Facial Feminization Surgery
The first facial feminization surgery was performed in 1982 by Dr. Douglas Ousterhout, who was one of Dr. Deschamps-Braly's mentors and his partner prior to retirement. Like Dr. Deschamps-Braly, Dr. Ousterhout's background was in plastic surgery and craniofacial surgery. He had trained under Dr. Paul Tessier, who Dr. Deschamps-Braly describes as "essentially the founder of craniofacial surgery in Paris."
In the 1980s, a San Francisco patient came to Dr. Ousterhout requesting a surgery to feminize the forehead. As this procedure was among the first of its kind, Dr. Ousterhout turned to biological anthropology research to learn more about the anatomy of a "typically feminine" forehead and leaned on his craniofacial surgery background to develop a plan for the procedure.
Dr. Ousterhout's Career in Facial Feminization Surgery
Over the course of Dr. Ousterhout's career, he went on to perform approximately 1,600 facial feminization surgeries through his practice in San Francisco. Over time, these initial forehead feminization surgeries evolved to include multiple areas of the face, creating a more balanced appearance for facial feminization patients. Dr. Ousterhout began feminizing the nose, chin, and other areas to complement the results of these early forehead feminizations. His experience over time allowed Dr. Ousterhout to develop the complete facial feminization surgery as we know it today.
Modern Facial Feminization Surgery
Thanks to pioneers like Dr. Ousterhout, patients now enjoy facial feminization results from the many surgeons who have learned from these techniques. While many surgeons perform facial feminization surgery, it is important for patients to carefully consider their credentials, as the procedure is complex and requires extensive knowledge and training.
Dr. Deschamps-Braly continued Dr. Ousterhout's practice in 2012 and worked alongside him until his retirement in 2014. He is now recognized as a global leader in facial feminization surgery, offering a full range of options for facial feminization patients. This includes forehead reduction and contouring, feminizing rhinoplasty, lip augmentation, hairline lowering, chin contouring, fat transfer, and more.
At the Deschamps-Braly Clinic, patients can also choose non-surgical facial feminization from Jennifer Fick, M.S.N., F.N.P-C, C.A.N.S. These non-surgical options can be great options for patients who are not yet ready for surgery or to complement the results of their facial feminization surgery. At the Deschamps-Braly Clinic, all consultations are performed in-person, allowing for close personal attention and customized procedures with the patient's unique needs in mind.
Schedule a Consultation
To learn more about your own facial feminization options, schedule a consultation at the Deschamps-Braly Clinic in San Francisco, California. Call our office at +1-415-877-6585.
To learn more about the history of facial feminization and the Deschamps-Braly Clinic, browse our videos through our YouTube channel.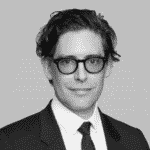 Dr. Deschamps-Braly is a board-certified plastic and craniofacial surgeon specializing in facial plastic surgery, orthognathic (jaw) surgery, and craniofacial surgery for adults and children. He is also one of the world's foremost leaders and innovators in facial gender confirmation surgery.