These days it is uncommon for problems related to a cleft lip and palate to go untreated into adulthood. However in this case, the 33-year-old male patient known as "Kris" was born with a cleft lip and palate but due to personal circumstances in his teens, he was unable to undergo all the corrective surgeries that would typically be performed on a cleft patient.
The Problem: Cleft Lip and Cleft Palate
When Kris first visited our office he presented with history of left-sided cleft lip and palate. He had a dental malocclusion along with insufficient bone in the jaw for tooth implants, poor nasal shape and lip contour. Also, he still had all his wisdom teeth, which were impacted.
The Solution: Orthognathic and Plastic Surgery
Our initial surgical procedure was to remove his wisdom teeth and take a bone graft from his hip to his upper jaw.
We then recommended orthodontics to align his remaining teeth. One year later we performed a Le Fort I osteotomy, and a Sagittal Split osteotomy, in order to align his jaws.
We then took him into the operating room again for fat grafting to the upper lip and peri nasal region as well as an open Rhinoplasty with extensive cartilage grafting.
The Results: Patient Testimonial
"I don't know where to begin with writing this review, so I guess I'll start by saying that Dr Deschamps-Braly and his entire team are remarkable people. From the moment I walked in the door everyone was so friendly and eager to help. Camille, Betty, Jennifer, Caitlin and Dr. D have all gone above their call of duty to make this chapter in my life one of the best.
I was born with a cleft lip and palate, due to personal circumstances that happened in my teens I wasn't able to finish all of the corrective surgeries that would typically happen with a cleft patient.
Finally, when I was 33 years old, I decided to consult with a plastic surgeon to see about getting my face corrected. Most doctors I spoke with seemed irritated that I had waited so long and weren't very enthused about working on someone who had been previously treated by other doctors.
When I met Dr. Deschamps-Braly he was enthusiastic and understanding. The fact that he founded an organization especially for kids with facial anomalies made me feel that much better about choosing him as my doctor.
I have had four surgeries so far with Dr. D. The first was to take out synthetic material a previous doctor put in and was causing infection, the second was to perform a bone graft in my upper gum line, the third was my orthognathic surgery where my upper jaw was moved forward, and my lower jaw backward, and the fourth surgery was a rhinoplasty revision. I have one more to go and that will be a fat graft to my lip to make it look normal.
Each operation he's done I've woke up to very minimal pain in the area where the surgery was performed and he was there telling me how great everything went. I really can't sing this man and his team enough praises, the amount of work and dedication he's put into me is insurmountable.
My case was complicated and involved coordination with several other doctors that Dr. Deschamps-Braly organized himself and made sure that everyone was on the same page, and that the direction we were headed in was the best for me, and that I would be happy with my results. I can honestly say that I couldn't be happier. And even though I had to wait as long as I did, I'm glad that things turned out as they did, and Dr. Deschamps-Braly was the one to perform the final operations on me.
In conclusion, there is no one else I would recommend for craniofacial surgery other than Dr. Deschamps-Braly and his team. And judging from the other reviews on this thread he seems to be just as talented in his other areas of expertise."
Read the original patient review here on Yelp.com.
Want to know more information about cleft lip and cleft palate surgery?
Contact our office in Downtown San Francisco:
To make an appointment with Dr. Deschamps-Braly, please call our San Francisco office +1.415.624.3992.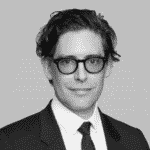 Dr. Deschamps-Braly is a board-certified plastic and craniofacial surgeon specializing in facial plastic surgery, orthognathic (jaw) surgery, and craniofacial surgery for adults and children. He is also one of the world's foremost leaders and innovators in facial gender confirmation surgery.