When you're looking for facial masculinization or feminization surgery, a crucial part of creating the right facial contour that's affirming and proportional is creating well-defined cheeks, which can require augmenting them in certain areas. In addition, cheek augmentation or reduction can also be beneficial for people who simply want to look like a better version of themselves.
There are multiple cheek enhancement surgeries provided by leading craniofacial surgeon Dr. Deschamps-Braly, and the one that's right for you will depend on many factors, including the degree of volume enhancement required as well as which parts of the cheeks could benefit from increased volume. However, due to its many benefits and more natural results, Dr. Deschamps-Braly typically uses fat grafting for many patients. Here's what to know about your options for cheek enhancement surgery.
Use Cases for Cheek Implants
Dr. Deschamps-Braly can use multiple cheek enhancement techniques because no single procedure serves our inspiring patients equally well. In some circumstances, cheek implants serve specific purposes that create great results. Ideally, cheek implants (which are made of silicone or silicone gel) are used for people with noticeable cheek asymmetry. Each implant can be customized for sizes that correct such an imbalance for very long-lasting results with a relatively simple invasive procedure.
However, one of the reasons Dr. Deschamps-Braly only uses implants in special cases is that people who need revolumizing treatment for their face will not experience the best results with implants. This is because implants can be easily felt and even seen when used in patients with littler natural cheek volume – the implants sit right beneath the surface of the skin in the cheeks, and even the most "natural" feeling silicone still isn't real tissue. In these cases, cheek implants tend to look and feel artificial.
Cheek Fat Transfer Enhancement
Whereas implants are artificial, there's nothing artificial about fat transfer to the face. With fat transfer, a patient's own body fat can be moved to their face, adding natural volume that will last a long time. Beyond a much more natural feel, the advantages of fat transfer include a versatile placement method, with fat being able to be placed at various depths in the skin and in places like the temples or other areas of the face that could also benefit from additional volume.
Which is Right For Me?
Based on these insights, you might already have an idea of which procedure is more appropriate for your concerns and goals from facial surgery. However, the best way to know exactly what's right for your surgical plan is to talk to the expert. Dr. Deschamps-Braly is a pioneer in craniofacial and gender-affirming facial surgery who can examine your facial structure and provide an expert opinion on the techniques or specific procedures that will help you achieve a face that accurately portrays who you are inside.
Cheek Enhancement in San Francisco, CA
To learn more about your best options for cheek implants or cheek fat grafting, call our office to schedule a consultation today. You can reach Dr. Deschamps-Braly by calling our office or requesting your consultation online today.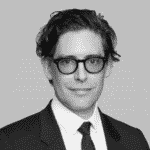 Dr. Deschamps-Braly is a board-certified plastic and craniofacial surgeon specializing in facial plastic surgery, orthognathic (jaw) surgery, and craniofacial surgery for adults and children. He is also one of the world's foremost leaders and innovators in facial gender confirmation surgery.