Elegance isn't solely defined by what you wear. It's how you carry yourself, how you speak, what you read. We have got to change our ethics and our personal financial system and our whole way of understanding the world. It has to be a world in which people live rather than die a sustainable world.
I didn't want to be a fashion designer, and for a good half of my career I didn't like it. I always wanted to do other things. It's the attitude you bring to clothes that make the difference. Everything I do is a matter of heart, body and soul.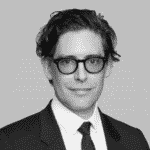 Dr. Deschamps-Braly is a board-certified plastic and craniofacial surgeon specializing in facial plastic surgery, orthognathic (jaw) surgery, and craniofacial surgery for adults and children. He is also one of the world's foremost leaders and innovators in facial gender confirmation surgery.