While a custom, medical-grade skin care routine may seem like a significant expense to those who are used to over-the-counter products, these products can make a significant difference in your skin's health and appearance. As a board-certified Aesthetic Nurse Specialist with over 20 years of experience in the cosmetic medical industry, Jennifer Fick has in-depth knowledge on effective skin care for varying skin types or concerns. Medical-quality skin care is one key component to improving your skin's health and maintaining the results of both non-surgical and surgical cosmetic procedures.
Medical-Grade Skin Care vs. Over-the-Counter Skin Care
Medical-grade skin care is specifically formulated to better penetrate more evenly and into deeper layers of the skin compared to over the counter (OTC) products. Using patented ingredients and formulas, medical-grade products affect the skin in biological ways and penetrate below the stratum corneum, or the outermost layer of the skin. For this reason, over-the-counter skin care is only considered "cosmetic" in nature. A medical-grade products can only be purchased from qualified medical professionals.
The Importance of Active Ingredients
A key difference between medical-grade and over-the-counter skin care is the presence of active ingredients. Medical-grade skin care products often contain active ingredients such as retinol, peptides, and antioxidants. At the appropriate strength and concentration, these ingredients are highly effective in preventing or repairing damage and improving signs of aging. OTC products are limited and regulated to contain at most only 4% of any active ingredient, while the remainder of the product volume is comprised of petrolatum, water and other fillers or emollients. While OTC products may contain some active ingredients, it is a negligible amount.
Scientifically Proven Formulas
When developing a new medical-grade skin care product, the formula undergoes rigorous testing to meet specific medical standards and utilize the highest quality ingredients. These tests demonstrate that the product is effective and safe for a wide range of people. In comparison, over-the-counter products are mass produced. These products undergo less testing and are developed at a much faster pace in order to reduce the cost of production.
Custom Routines Offer Better Results
When you select your skin care product based on the advice of a medical professional, you can do away with the trial-and-error of purchasing over-the-counter products. This means that you will see results faster and waste less as you select your products. A professional like Jennifer Fick can guide you to products that are suited to your unique needs. For example, patients can benefit from products that support their skin health as they recover from facial plastic surgery or products which reduce signs of aging to complement results from treatments like laser resurfacing or injectables. As a cosmetic medicine professional, Jennifer can suggest the products that will be most effective for your unique skin type and needs.
Schedule a Consultation
To learn more about medical-grade skin care and the best options for your daily routine, schedule a consultation with Jennifer Fick at the Deschamps-Braly Clinic. Call our San Francisco office at +1-415-877-6585.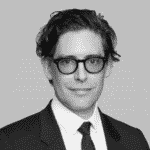 Dr. Deschamps-Braly is a board-certified plastic and craniofacial surgeon specializing in facial plastic surgery, orthognathic (jaw) surgery, and craniofacial surgery for adults and children. He is also one of the world's foremost leaders and innovators in facial gender confirmation surgery.